NEWS
Malton Sign Almost Complete
A new Malton sign is coming up on Goreway Rd and Derry Rd.
You may see it near the Paul Coffey Arena.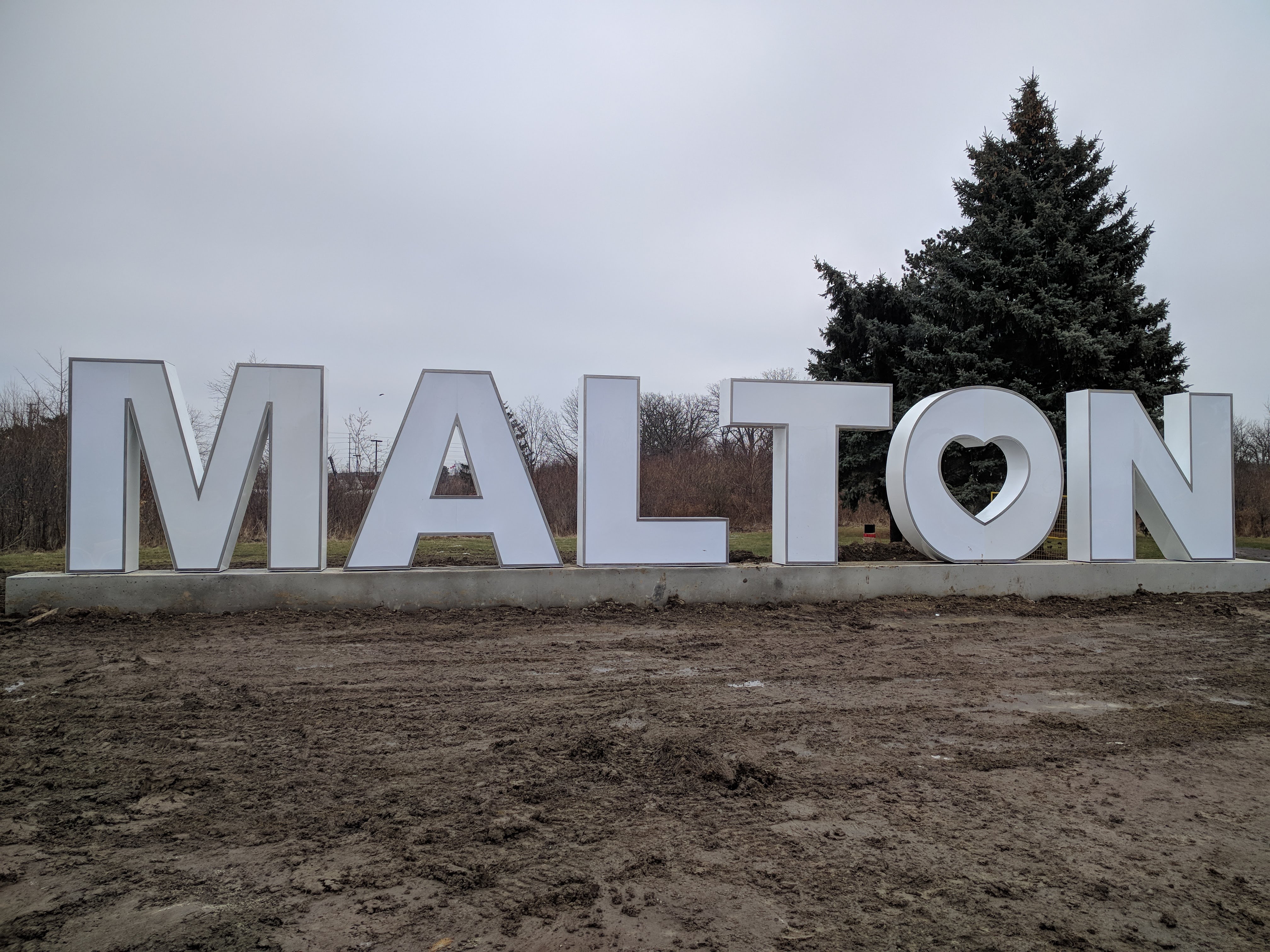 Speculation exists as to how the sign will finally appear! So far, it is white. There is a clear heart where the letter "O" is.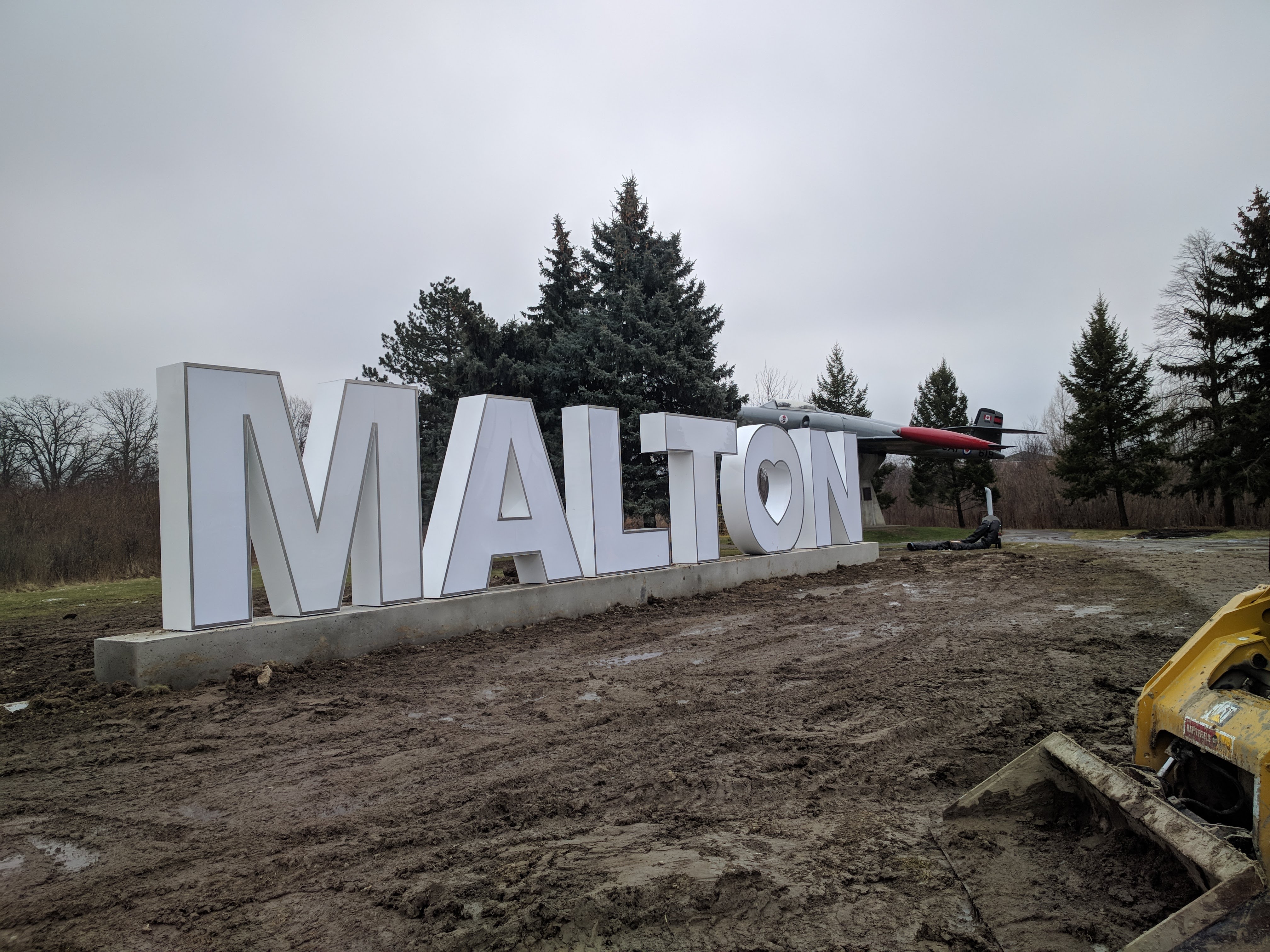 The area near the site is currently very muddy with construction equipment in the area.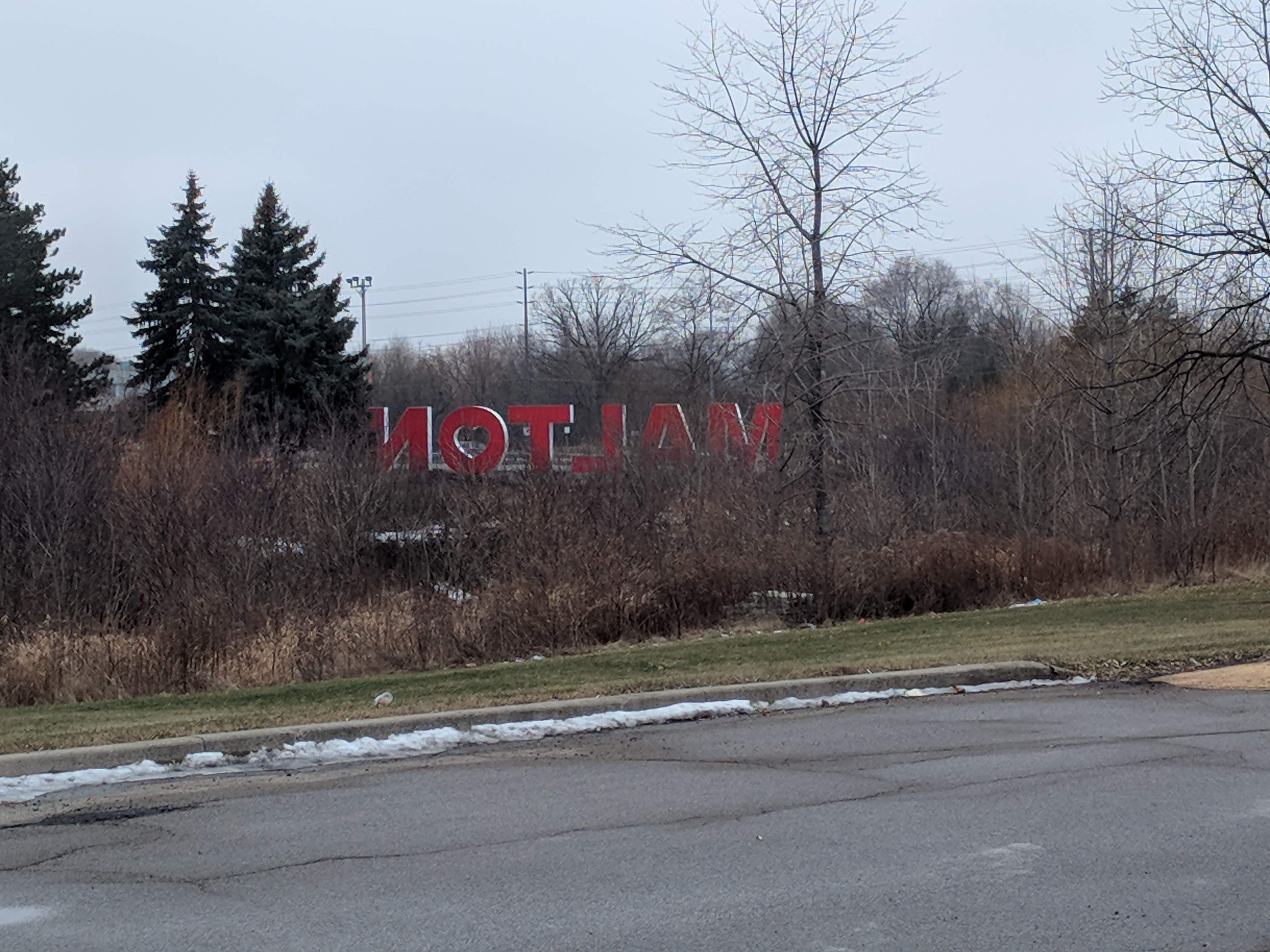 The site can be accessed by parking at the Paul Coffee Arena via a short walk down Derry Rd.

The rear of the sign is red.
Malton residents can be proud of this new sign!