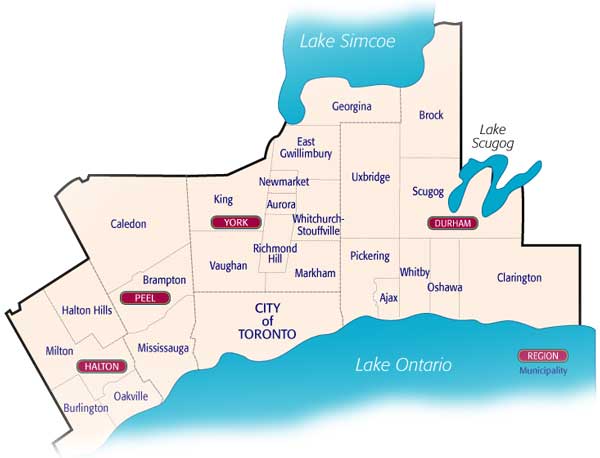 Locale
Malton is a thriving area of Mississauga in Ontario, Canada - Mississauga being a "suburb" of Toronto, part of the Region of Peel, and in the Greater Toronto Area.
Malton itself is located in the northwest part of Mississauga, bordered by CNR Rail tracks before Steels Ave. to the North, Highway 427 and Finch Ave. to the East, Derry Road to the South, and Catrick and Airport Roads to the West.
Population
The population of Malton as of 2001 stands at 41,165 with a 5.2% growth since 1996. The majority of that growth is contributed to peoples over the age of 65 and new immigrants, with 24% and 10% growth from 1996 to 2001 respectively. The vast majority of these new Immigrants are arriving from India, arriving because of spiritual services, Indian Cuisine, Indian Supermarkets, and the Indian Community in Large. The fastest growing minorities, however, come from Pakistan, Sri Lanka, and Trinidad and Tobago. 59% of Malton consists of Immigrants.
With regards to religion, Malton consists largely of Roman Catholic and Sikh practitioners and Significant percentages of Hindus and Muslims. The Roman Catholic population can be contributed to the large numbers of Italian-Canadians that moved to Malton in the 1980's and still reside in Malton. The large number of Sikhs can be contributed to the large Punjabi population due to the locality of a Sikh temple and Sikh-based school in Malton.